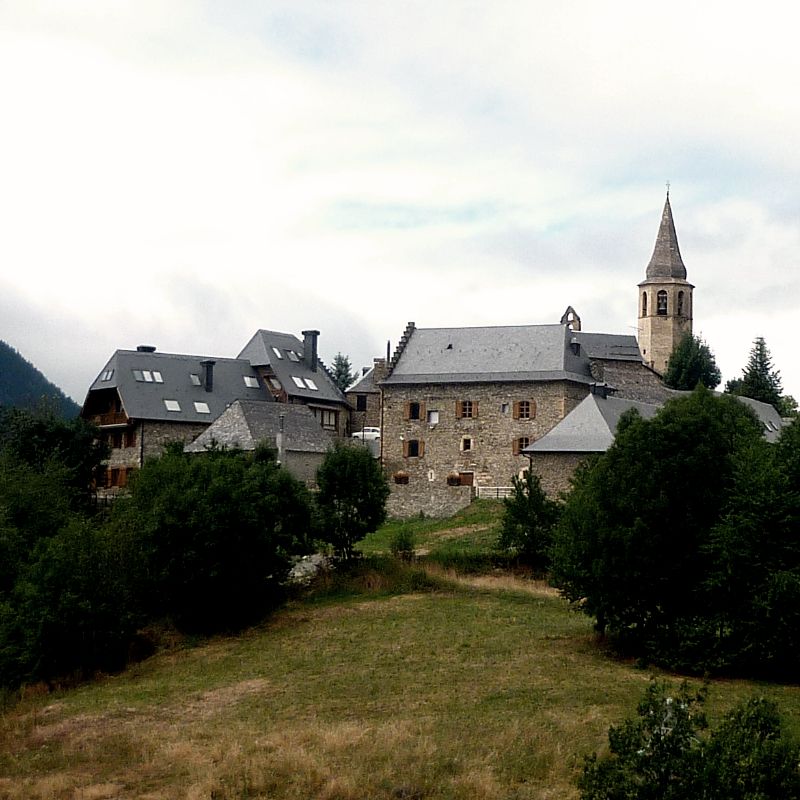 Unha
The Lodge Baqueira is situated in Unha, a small locality of Valle de Arán. Nestled behind Salardú, it is home to many amazing things. The entire village boasts unique architecture and buildings with great historic value. It is undoubtedly a peaceful place where you can rest after a long day in the mountain.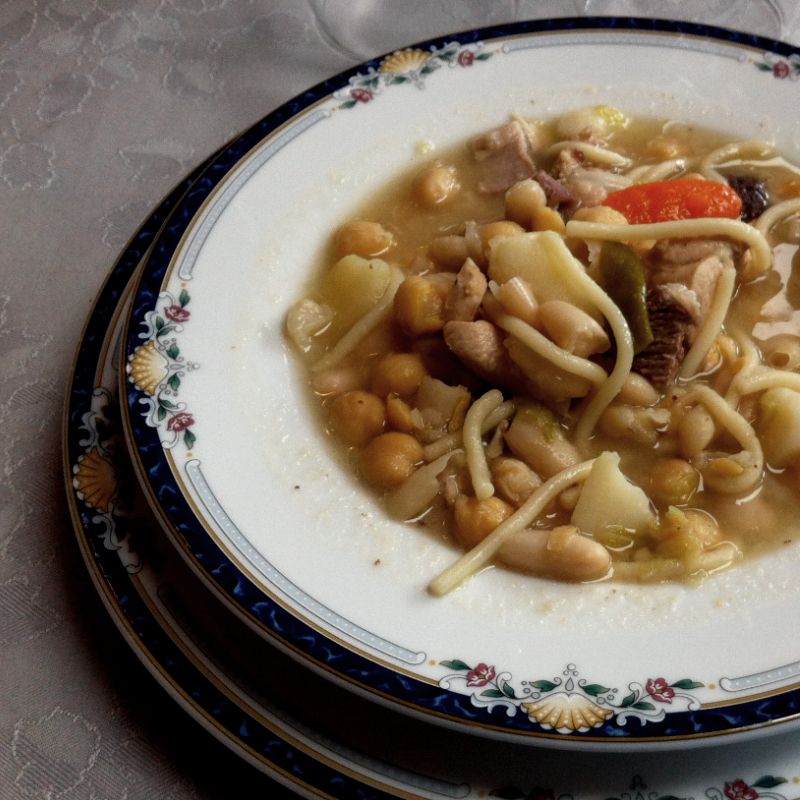 Gastronomy
This small village and its surroundings have excellent, exclusive restaurants for sampling exquisite cuisine, such as Olla Aranesa, one of the most traditional local dishes. Bars and restaurants for all tastes.
---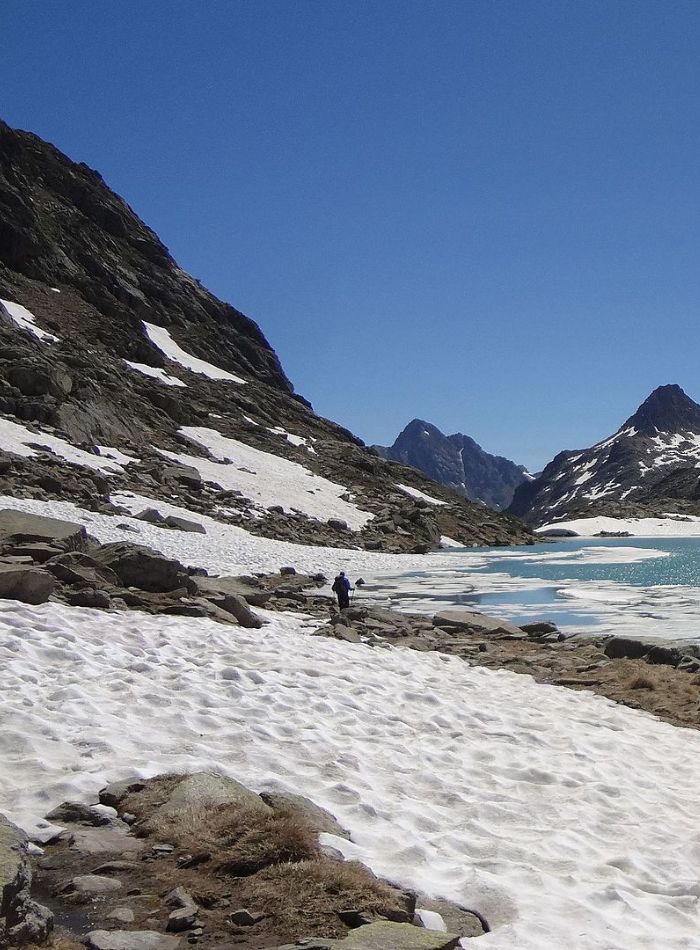 National park
From Unha you can also visit Aigüestortes (which means tortuous waters) y Estany de Sant Maurici National Park. Four summits over 9,800 metres high and 10 or so over 9,100 ft high. Rivers, canyons, waterfalls, a great diversity of animal and plant species and a multitude of mountain huts give life to this natural space.
The park has great biological value. Its mountains' high slopes create different ecosystems depending on their orientation.
Water, from which it receives its name, is one of its main protagonists, both for the high mountain curves, and the high concentration of lakes, rivers and waterfalls.
At this park you can enjoy a multitude of outdoor activities, but keep in mind that it is primarily a steep mountain area, where the weather can change quickly. It is important to be well informed and have advice from experienced guides to enjoy the park to the full.
Visitors seeking more extreme experiences can stay in any of the 12 mountain huts available throughout the park.
In winter, snow is the main feature of activities inside the national park. Ski touring or walking in snowshoes can be done inside the park, offering the skier a multitude of opportunities to put their skills into practice.
---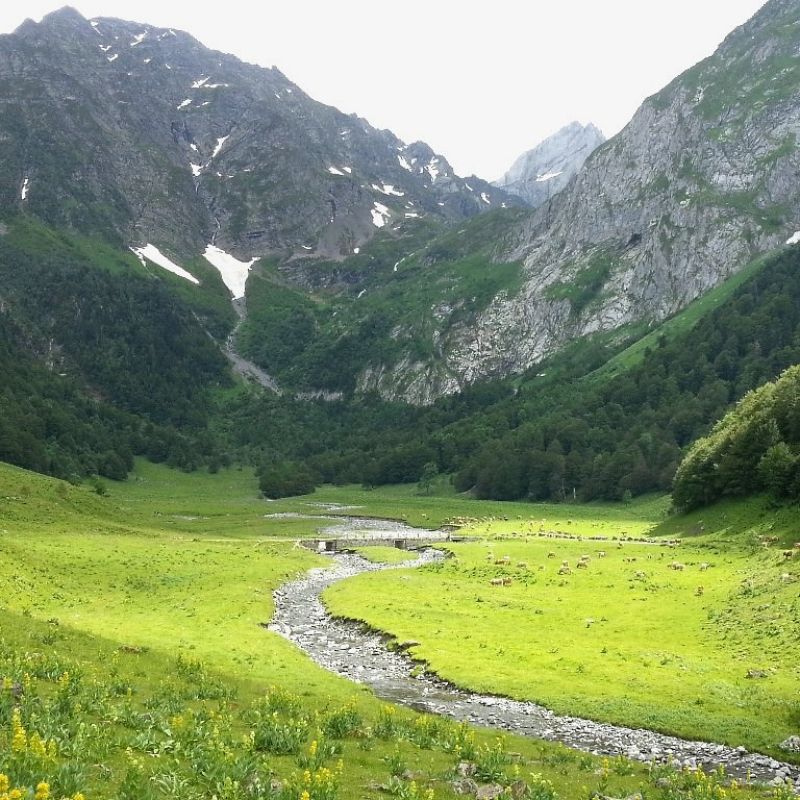 Camino Real
Another interesting activity is touring the Camino Real that crosses Valle de Arán and stretches throughout Unha. This ancient route was for centuries the only route of communication between Aranese localities.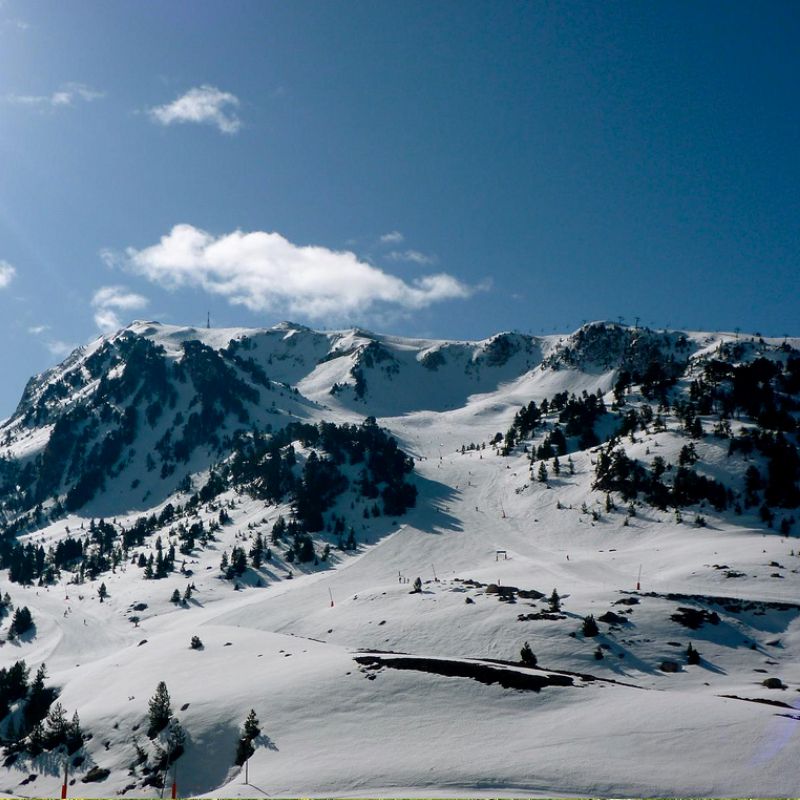 Baqueira Beret
A few miles from Unha is the famous Baqueira Beret ski resort, where you can enjoy snow and winter sports (skiing, snowboarding, snowshoes, Nordic skiing…)
---
Access to 3000
The Central Pyrenees is the zone with the greatest concentration of three-thousanders, so for climbing lovers, Unha is a good starting point for ascending any of the 3000 that are spread out over the vicinity. Peaks such as Aneto (11,168 ft), Murelles (9,875 ft), Bessiberri Nord (9,892 ft) and Bessiberri Sud (10,075 ft) has some of the highest summits in the Pyrenees.
Expert climbers will guide and advise visitors so they can reach the summit in the safest and most comfortable conditions. The undisputable beauty of the climb makes the mountain experience unforgettable for whoever practices it.
---
---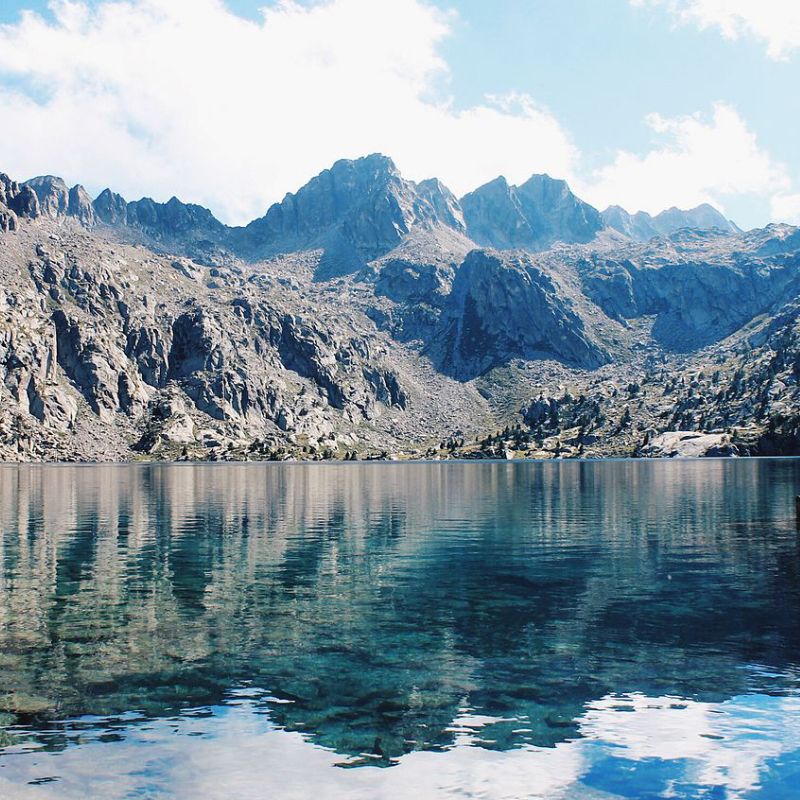 Summer
Activities and adventure do not disappear with the snow. In summer, the valley offers a multitude of outdoor activities, such as cycling routes, rafting or many hiking and trekking routes.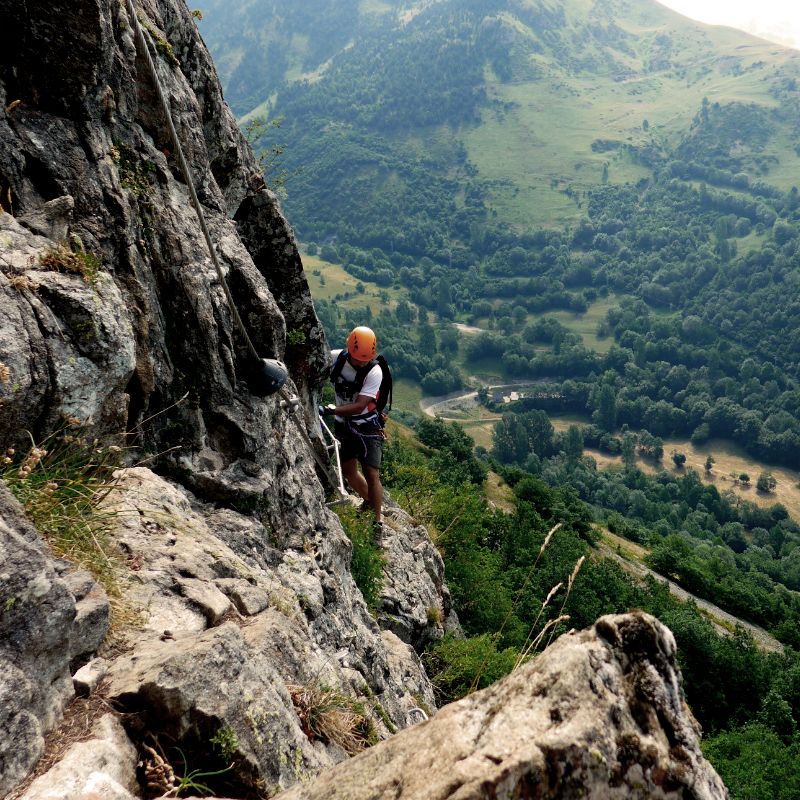 Via ferrata
The Poi d'Unha via ferrata stretches for 2,623 ft, making it one of the longest via ferratas in Spain. Its main features include several hanging bridges and the installation of a spiral staircase.